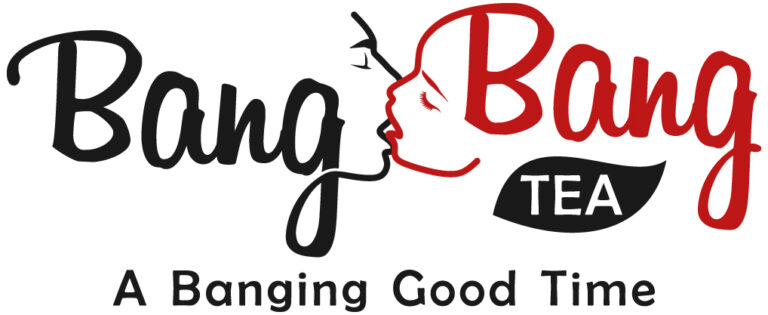 I love Bang Bang Tea can I sell them?
Absolutely! "Bang Bang Tea" offers the opportunity to individuals and business entities to sell the product as an Independent Distributor. You are welcome to apply and ultimately be an "Bang Bang TeaIndependent
Distributor.
What is an Independent Distributor?
An Independent Distributor simply purchases "Bang Bang Tea" products in bulk at a large discount, and then they sell the product at Manufacturer's Suggested "Retail" Price (MSRP) to their customers. The opportunity allows you to have control of your profit, set your own schedule, and create opportunities to sell Bang Bang Tea.
Currently there is not a fee to become and independent distributor. Please remember that we are not a network marketing company and therefore do not have teams with Uplines and Downlines. This frees you up to run your business the way that works best for you.
How do I create an account?
You are invited to fill out the required application, and upon acceptance of the Agreement with Terms and Conditions your application will be reviewed. You should expect an account approval email that will include details and instructions on the next steps. **The application process can take up to 2 business days. Applicants will be notified by a personalized email from "Bang Bang Tea" Customer Service when their account is active. Please contact Customer Service at distribute@bangbangtea.com if you do not receive your Welcome email in two business days.
Can anyone be an Independent Distributor?
Yes! This opportunity is currently available for all (both individuals and business entities) to participate. The opportunity is being offered within the United States and in select international markets.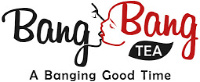 As an Independent Distributor will there be a minimum purchase requirement?
Yes.  The minimum order levels and discounts are as follows:
Discount applies to MSRP and not Corporate sponsored sales, promotions and specials. 
Do you provide me with a personal website on which to sell?
With our current "Independent Distributor" program you are solely responsible for creating a personal website to sell the product. As an "Independent Distributor" you are responsible for creating, maintaining, and any fees associated with a personal website. 
What, if any, "Bang Bang Tea" Independent Distributor social support is provided?
"Bang Bang Tea," by means of the Professional Facebook Group, supports and encourages professional camaraderie and sustained friendships within the "Bang Bang Tea" professional community. The Professional Facebook Group is an online professional community "CLOSED" to only members, who can at this time submit admin approved posts for the purpose of uplifting, sharing ideas, praising and other positive and professional outreach. Please refer to the pinned post within the group for all guidelines. As the group grows so will changes begin taking place to keep true to its purpose.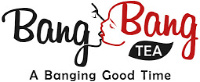 Will the Official Site of "Bang Bang Tea" offer specials, promotions or sales?
Yes. "Bang Bang Tea" will host sales, promotions and specials on its official website as it deems necessary. Independent Distributors are welcome to purchase items at their discount, through their Distributor account, or purchase directly from the official site of Bang Bang Tea at the advertised discount, under a customer account.
Will "Bang Bang Tea" refer customers to Independent Distributors?
Yes; when a customer reaches out to Customer Service regarding opportunities for Independent Distributors "Bang Bang Tea" will refer them to local distributor(s) at its discretion.
How will taxes and shipping be assessed?
Sales Tax will be collected at point of sale for UTAH shipping addresses only. Products shipped to any other state will not be charged sales tax at point of purchase. You will be responsible for remittance of all applicable sales tax according to your state requirements for any product that is resold.
What marketing materials, if any, will "Bang Bang Tea" provide?
An Independent Distributor for "Bang Bang Tea" will have access to the Visual Library, filled with professional images of the product and ideas. There will also be "Bang Bang Tea" business supplies available through VistaPrint.
How and where will I be able to sell my "Bang Bang Tea" product as an Independent Distributor?
The control is in your hands and the possibilities are endless!  Here are some approved ways to sale Bang Bang Tea:

 
Direct sales

 

Social Media Platforms

Personal Business Websites

 

Vending at Public Events

Brick & Mortar Stores

Sale to other Independent Distributors in your network
I have additional questions, where can I go for answers?
We Want to Hear From You!